Esential
| | | | |
| --- | --- | --- | --- |
| Novel mechanism explains how sleep repairs damaged DNA in the brain | | | |
Miercuri, 06 Martie 2019 14:31
We know sleep is important. Virtually every animal on the planet exhibits some kind of sleep-like behavior, and when an organism is deprived of sleep we can see remarkable adverse effects, both physically and psychologically. However, many of the restorative mechanisms underpinning sleep still remain a mystery to scientists.
A team from Israel's Bar-Ilan University has uncovered a previously unknown function of sleep that may explain why the behavior is so fundamental to all complex organisms with a brain.
To home in on the specific function of sleep on a neuronal level, the researchers examined zebrafish, a useful model organism for scientists because they are transparent in their larval stage, allowing for extraordinary insights into normally hidden cellular processes. The hypothesis was that during sleep, a process occurs inside individual neurons whereby DNA damage accumulated in waking hours can be repaired.
Citeşte mai mult...
Monden
| | | | |
| --- | --- | --- | --- |
| ROMANIAN FASHION PHILOSOPHY | | | |
Luni, 04 Martie 2019 15:32
ROMANIAN FASHION PHILOSOPHY is an exclusive, international fashion event that welcomes the participation of designers from all over the world.
Romanian Fashion Design Talent Competition (RFDTC) va premia 3 dintre cei mai buni tineri designeri astfel:
Locul 1 - Va reprezenta Romania la competitia internationala dedicata tinerilor designeri
Locul 2 - Va reprezenta Romania la competitia internationala dedicata tinerilor designeri
Locul 3 - Va reprezenta Romania la competitia Europeana dedicata tinerilor designeri
Citeşte mai mult...
Invatamant
| | | | |
| --- | --- | --- | --- |
| Competiția Our Future 2019 English Exams | | | |
Luni, 04 Martie 2019 15:06
Our Future 2019: English exams competition
Success in an English exam could make a real difference to your future. Now it's your turn to set the question. Our Future 2019 is the biggest English exams competition for school-age learners in Europe.
Are you aged between 7-18 and can you imagine what your school will be like in the future? Can you show and tell us about your school in the future in a video? If the answer is yes, take part in this year's Our Future competition.
Find out more below about Our Future 2019 including the theme of this year's competition, how to enter, materials to download and tips for entering.
Citeşte mai mult...
International
| | | | |
| --- | --- | --- | --- |
| Taxa de intrare pentru turiştii de o zi in Venetia | | | |
Sâmbătă, 02 Martie 2019 09:19
Autorităţile din Veneţia au aprobat taxa de intrare pentru turiştii de o zi, impusă din luna mai
Autorităţile din Veneţia au adoptat proiectul de impunere a unei taxe de intrare pentru turiştii de o zi, care se va ridica iniţial la 3 euro, începând din luna mai, a declarat primarul oraşului italian, Luigi Brugnaro, potrivit Reuters.
Veneţia devine primul oraş italian unde este impusă o astfel de taxă pentru turiştii de o zi.
Începând din 2020, taxa va creşte la 6 - 10 euro, în funcţie de sezon.
Oraşul este vizitat anual de aproximativ 25 de milioane de turişti, din care circa 14 milioane sunt vizitatori de o zi.
Oaspeţii hotelurilor tradiţionale plătesc deja o taxă locală pe perioada şederii.
Citeşte mai mult...
International
| | | | |
| --- | --- | --- | --- |
| Kalashnikov's kamikaze drone is built to explode on impact | | | |
Miercuri, 27 Februarie 2019 12:57
hours ago
Kalashnikov is undoubtedly best known for its AK-47, but these days the Russian manufacturing giant has its fingers in all sorts of pies. Joining a hoverbike, an electric all-terrain motorbike and a retro-inspired electric car in its portfolio of future-focused projects is a sacrificial military drone designed crash into the ground, taking targets down remotely with it on impact.
The fixed-wing drone was developed together with fellow Russian aerial vehicle outfit Zala Aero Group and has been dubbed KUB-UAV. Describing it as a "high-precision attack unmanned aerial system," Kalashnikov says the aircraft is designed to remotely destroy ground targets by delivering a presumably explosive 3-kg (6.6 lb) payload to a set of coordinates or an imaged target.
Citeşte mai mult...
Auto
| | | | |
| --- | --- | --- | --- |
| LIQUI MOLY vrea să crească pe pieţele speciale | | | |
Marţi, 26 Februarie 2019 14:45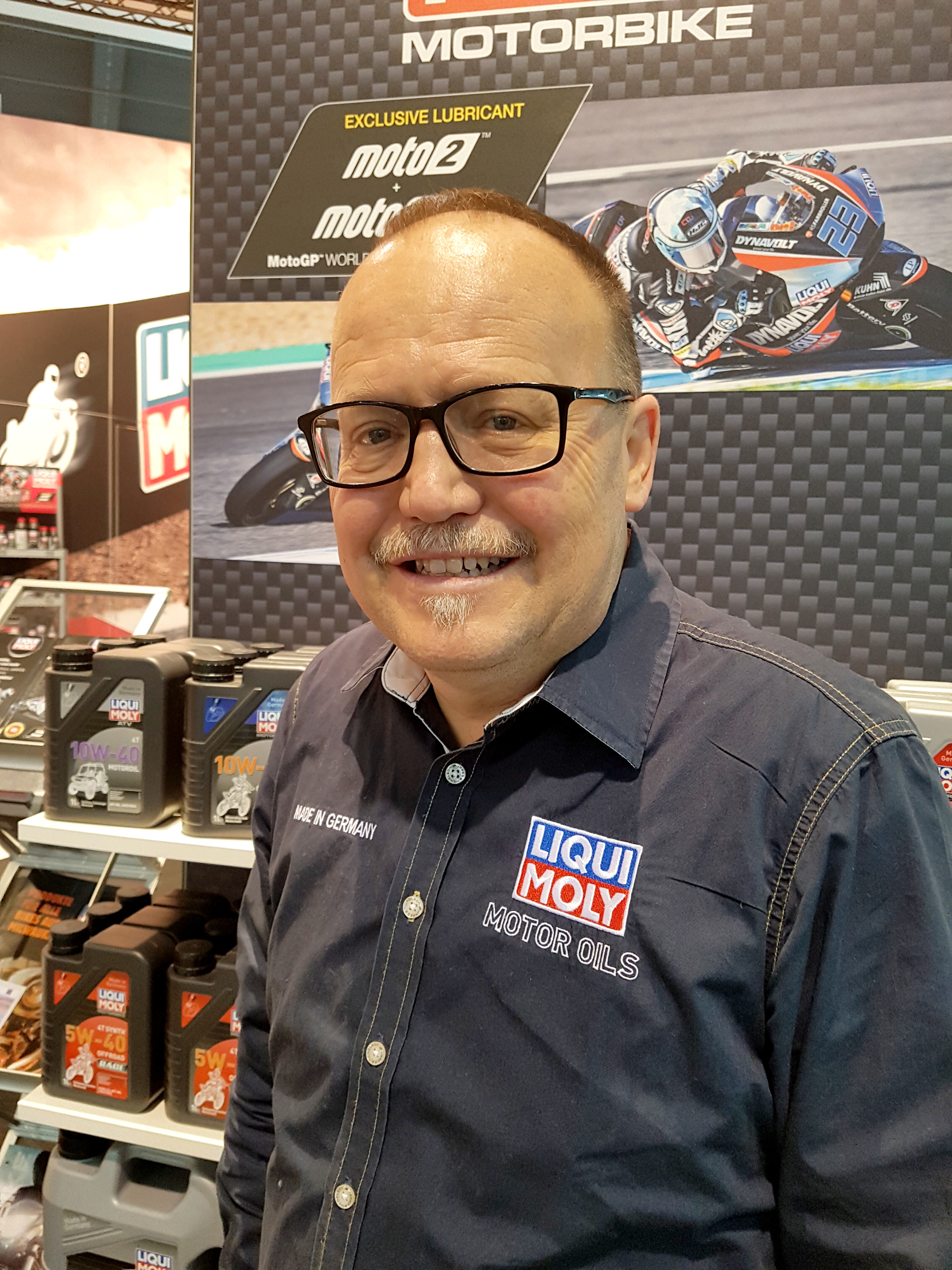 Specialistul german în uleiuri şi aditivi LIQUI MOLY are un om nou pentru coordonarea activităţii de export în domeniile: naval, agricol, vehicule utilitare şi utilaje de construcţii: Carlos Travé. Misiunea lui este să relanseze activitatea de export în aceste patru domenii. "Considerăm că aici avem un potenţial enorm", spune Ernst Prost, director general al LIQUI MOLY.
Carlos Travé este departe de a fi o foaie albă la LIQUI MOLY. S-a alăturat companiei în 2014, unde s-a ocupat de reorganizarea sortimentului şi vânzărilor de produse pentru motociclete. De atunci LIQUI MOLY, care îşi are rădăcinile în domeniul auto, s-a consacrat ca un reper important în domeniul motocicletelor. Sub conducerea lui Carlos Travé, cifra de afaceri în acest domeniu a crescut cu mai mult de trei ori.
Citeşte mai mult...
Pagina 9 din 732