Moto-ATV
| | | | |
| --- | --- | --- | --- |
| Motoare de scutere electrice Peugeot e-Streetzone prin străzile orașului | | | |
Marţi, 15 Noiembrie 2022 13:32
Peugeot Motorcycles has revealed an electrified version of its tried and tested 50cc Streetzone combustion-engine scooter that's been motoring around cities for the last 10 years. The e-Streetzone will be available with one or two batteries for up to 112 km of range, as well as a cargo version.
Citeşte mai mult...
International
| | | | |
| --- | --- | --- | --- |
| Rezultate de succes ale unui medicament pentru inhibarea genei comune care cauzează cancer | | | |
Vineri, 28 Octombrie 2022 14:04
Preliminary results from an ongoing Phase 1/2 human trial indicate a new drug dubbed OMO-103 can safely and effectively inhibit the function of a gene known to drive the growth of many common forms of cancer.
For decades scientists have known a specific gene, called MYC, plays a crucial role in the proliferation of cancer cells. The gene is often over expressed in a variety of different tumors, so it has been any ideal hypothetical target for novel cancer treatments.
But despite many attempts, MYC has earned a reputation as an "undruggable" target. The gene produces disordered proteins, making it difficult to develop therapeutic drugs that generally need to target fixed protein structures.
Citeşte mai mult...
Auto
| | | | |
| --- | --- | --- | --- |
| Analiza detaliată a înmatriculărilor de autovehicule în luna Septembrie și după nouă luni din 2022 | | | |
Miercuri, 26 Octombrie 2022 10:36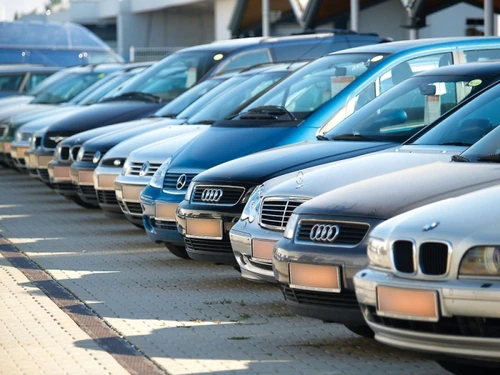 Inmatriculările de autoturisme noi sunt în creștere la nouă luni 2022 (+8,1%) faţă de 2021
• Autoturismele "electrificate" au o creștere de 89,0%, realizând o cotă de piață de 20,9%
• Vehiculele comerciale ușoare + minibuse, în scădere cu 16,1%, iar cele grele + bus cresc cu 11,8%
După evoluția importantă a primelor 5
luni, septembrie 2022 vine cu o creștere de
28,3% a înmatriculărilor de autovehicule
faţă de anul precedent, creștere înregistrata
după scăderea înregistrată în ultimele 3
luni.
Dacă ne raportăm la anii anteriori,
luna septembrie 2022 este în creștere cu
10,8% față de perioada similară din anul
2020 şi cu 91,4% faţă de septembrie 2019.
Citeşte mai mult...
Sport
| | | | |
| --- | --- | --- | --- |
| Antonio Espinós re-elected as WKF President | | | |
Miercuri, 26 Octombrie 2022 07:43
Antonio Espinós Ortueta today was re-elected as President of the World Karate Federation at the WKF Congress being held in Konya (Turkiye). "Over the last years, we have taken Karate to unimaginable heights. Now it is time to continue working tirelessly to elevate Karate even more so to make our sport one of the most popular and beloved disciplines in the world," Mr Espinós said.
Head of the WKF since 1998, Mr Espinós stood unopposed for re-election, and he received unanimous support from the Karate community to continue leading the organisation for a six-year term.
94 delegates out of a total of 99 representatives with voting rights approved the re-election of Mr Espinós by secret vote thus designating the Spaniard as the WKF President for the period 2022-2028.
Antonio Espinós said:
"It is an honour to have received such strong support from the WKF Congress to continue heading the organisation for six more years. The past 24 years have been a privilege and it makes me extremely proud to see how far we have come. We have revolutionised our sport; we have accomplished tremendous achievements with unity, harmony, and respect for our traditions."
"I am ready to continue devoting my commitment to the progress of Karate. As long as I have the support from the National Federations and the Executive Committee, I will have the energy and the strength to keep on working for Karate."
Citeşte mai mult...
Sport
| | | | |
| --- | --- | --- | --- |
| Se pare ca stadionul Rapidului, primul din România care va purta numele unui sponsor privat! | | | |
Marţi, 25 Octombrie 2022 12:14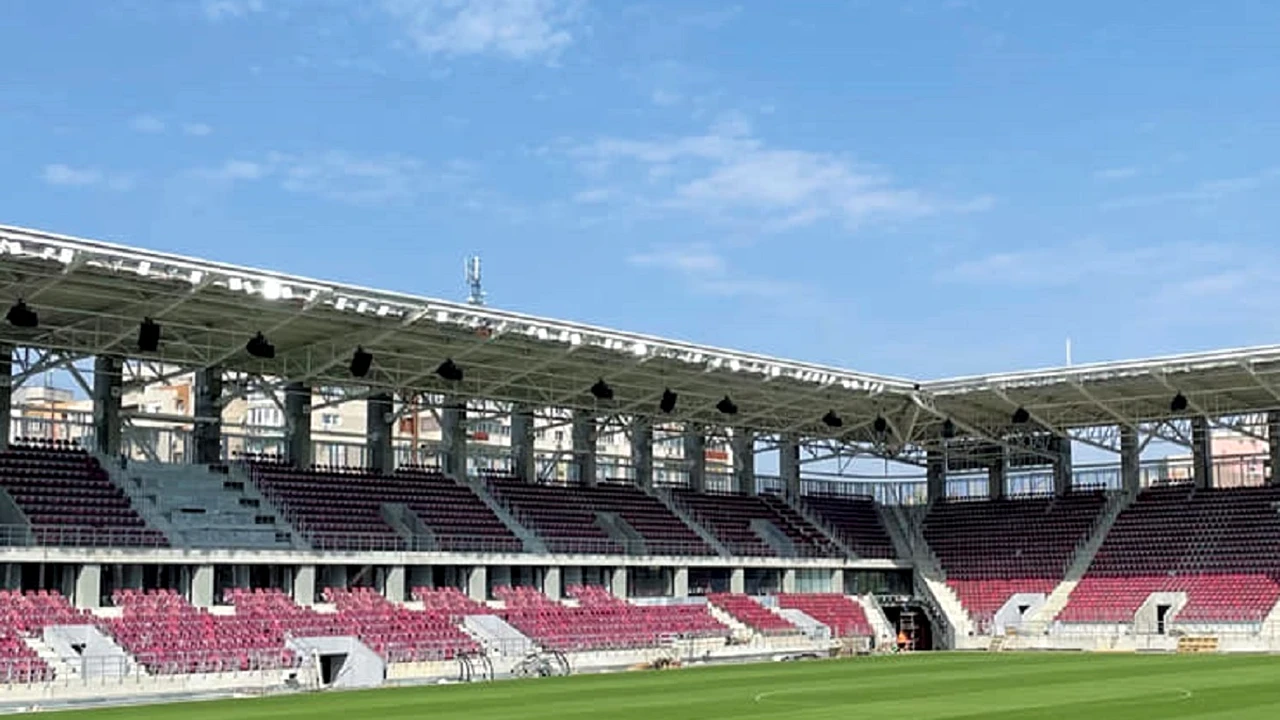 Iata o NOUA pagina a clubului RAPID

Bucuresti :
" Compania de pariuri Superbet a câștigat licitația pentru denumirea noii arene a celor de la Rapid, urmând să plătească 600.000 de euro pentru fiecare din următorii 5 ani.
Noul Giulești va bifa începând de luna viitoare o premieră în sportul românesc. Va fi prima arenă din România care va purta numele unui sponsor privat, după modelul altor mari stadioane din lume. Astfel, casa alb-vișiniilor, care se numește acum Rapid-Giulești, va fi Superbet Arena - Giulești. "
Se scrie ISTORIE pe Giulesti

..!!
*
Citeşte mai mult...
International
| | | | |
| --- | --- | --- | --- |
| Apple dezvăluie iPad "complet reproiectat" și iPad Pro "supraalimentat". | | | |
Miercuri, 19 Octombrie 2022 14:12
While some new versions of existing devices really just offer a few new features, Apple states that the just-announced 10th-Gen version of the iPad has been completely redesigned. The company has also unveiled a "supercharged" 6th-Gen iPad Pro.
First (and maybe foremost?), the new iPad features a 10.9-inch Liquid Retina display that extends right to edges of the device. This setup provides more screen area on an iPad which is "nearly the same size as the previous generation." The display boasts 2360 x 1640-pixel resolution, 500 nits of brightness, and True Tone technology – the latter automatically adjusts the picture's white point based on ambient light color and brightness.
Another notable new feature is the inclusion of Apple's A14 Bionic chip, which is claimed to deliver a 20% increase in CPU performance and 10% improvement in graphics performance. According to Apple, the chip also makes the new iPad up to five times faster than the best-selling Android tablet. The A14 Bionic's 16-core Neural Engine is additionally claimed to boost machine learning capabilities by up to 80%.
Citeşte mai mult...
Pagina 2 din 892