Luni, 11 Aprilie 2022 13:40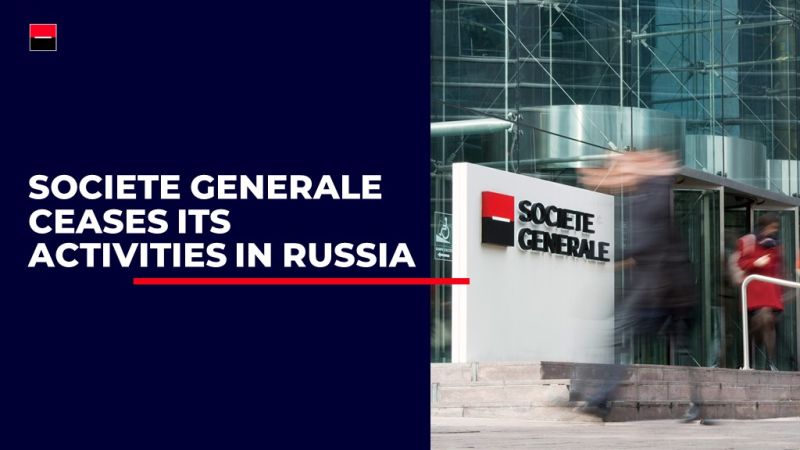 Societe Generale ceases its banking and insurance activities in Russia and announces the signing of a sale and purchase agreement to sell its entire stake in Rosbank and the Group's Russian insurance subsidiaries to Interros Capital, the previous shareholder of Rosbank. With this agreement, concluded after several weeks of intensive work, the Group would exit in an effective and orderly manner from Russia, ensuring continuity for its employees and clients.
This contemplated transaction, which remains subject to the approval of the relevant regulatory and anti-trust authorities, will be conducted in compliance with the legal and regulatory obligations in force.
*__ Societe Generale
Citeşte mai mult...
Sâmbătă, 12 Martie 2022 09:38
Companiile de carduri Visa, Mastercard și American Express au anunțat restricționarea utilizării cardurilor emise în Rusia în afara acestei țări. Așadar, începând de joi, 10 martie la ora 14:00, cardurile Visa emise în Rusia nu vor mai fi procesate și autorizate prin sistemele noastre.

Dacă ai clienți din Rusia, este important să îi informezi că vor avea nevoie de carduri emise în altă țară sau de numerar pentru a plăti. După dezactivarea serviciilor de plata cu cardul, va exista o perioadă de aproximativ treizeci de zile înainte ca tranzacțiile deja efectuate să poată fi procesate - asta înseamnă că nu vei pierde niciun ban din aceste tranzacții.
*
**_ BCR
Citeşte mai mult...
Vineri, 25 Februarie 2022 11:19
** update
I welcome the EU countries' agreement on new sanctions against Russia.
Russia has manufactured this crisis and is responsible for the current escalation.We will now quickly finalise the sanctions package, in coordination with our partners.It's a clear response to the Kremlin's violations of international law
.• The sanctions target the individuals, companies and banks involved.
• We ban trade between the two breakaway regions and the EU
.• We limit Russia's ability to raise capital on the
Citeşte mai mult...
Vineri, 18 Februarie 2022 14:46
" Going from water sports action to luxury cruising, and moving from the waters of Tahoe to the shores of Miami, Florida's Ingenity has followed up its rowdy electric Super Air Nautique 22E multi-sport boat with the more humble 23E day boat. Along the way, it's borrowed some lingo from the electric car industry, basing the new boat around a "modular skateboard" that could serve as the basis for a whole family of models. By packaging its e-drive hardware below the waterline, it's also created a cleaner, more spacious triple-lounge deck for the captain and his or her 10 closest friends to enjoy during long, electric-driven days on the water.
With a 126-kWh battery pack, the new 23E only carries two extra kilowatt-hours of capacity compared to what the GS22E was holding when we looked at it in 2021. But since it's tuned for full-day cruising as opposed to fast, furious, adrenaline-driven water sports, the 23E can stay out on the water for as long as 14 hours during low-speed cruising, according to Ingenity. The GS22E, on the other hand, hits the water with a mere two- to three-hour runtime estimate. The 23E's forward-facing sterndrive is engineered for confident low-speed maneuverability, safety and performan "
*
Citeşte mai mult...
Pagina 7 din 84