Vineri, 13 Iulie 2018 13:01
În perioada 15-24 iulie 2018, Sala Polivalentă din Cluj-Napoca va găzdui a 61-a ediție a Campionatelor Europene de Tenis de Masă pentru Juniori. La această competiție vor participa 573 de sportivi din 48 de țări. Vor fi disputate 42 de medalii în 14 probe competiționale.
Au mai rămas mai puțin de 48 de ore până la startul Campionatelor Europene de Tenis de Masă STAG 2018, Juniori. Echipa de organizare și-a început activitatea acum mai bine de un an, este prezentă la Cluj-Napoca de 2 săptămâni, iar de 3 zile pregătirile s-au mutat la Sala Polivalentă, locul unde au fost montate suprafața și mesele de joc. Cele 48 de delegații participante la această competiție încep să sosească în Cluj-Napoca, iar cei aproape 600 de sportivi juniori vor lua primul contact cu arena competițională.
Citeşte mai mult...
Sâmbătă, 09 Iunie 2018 17:17
Simona Halep o bate pe Sloane Stephens cu 3:6,6:3,6:1
FELICITARI Simona !
Simona Halep leads the head-to-head 5-2 against Sloane Stephens, including 2-0 on clay and 2-0 within the past year; all of their matches have been decided in straight sets. The Romanian won their first meeting 6-4, 6-4 in the first round of Barcelona 2012; Stephens responded with two emphatic victories in the following year's Australian swing, 6-4, 6-0 in Hobart and 6-1, 6-1 in the first round of Melbourne - the latter of which paved the way to Stephens' maiden Grand Slam semifinal run. In 2014, Halep defeated Stephens 6-4, 6-3 in the fourth round of Roland Garros en route to her own major semifinal - and final - debut, and pulled ahead in Miami 2015 6-1, 7-5. Last year, Halep also beat Stephens twice on US hard courts - 7-6(3), 6-0 in Washington, DC and 6-2, 6-1 in Cincinnati, two weeks before Stephens would win her first Slam title at the US Open.
Citeşte mai mult...
Luni, 04 Iunie 2018 14:31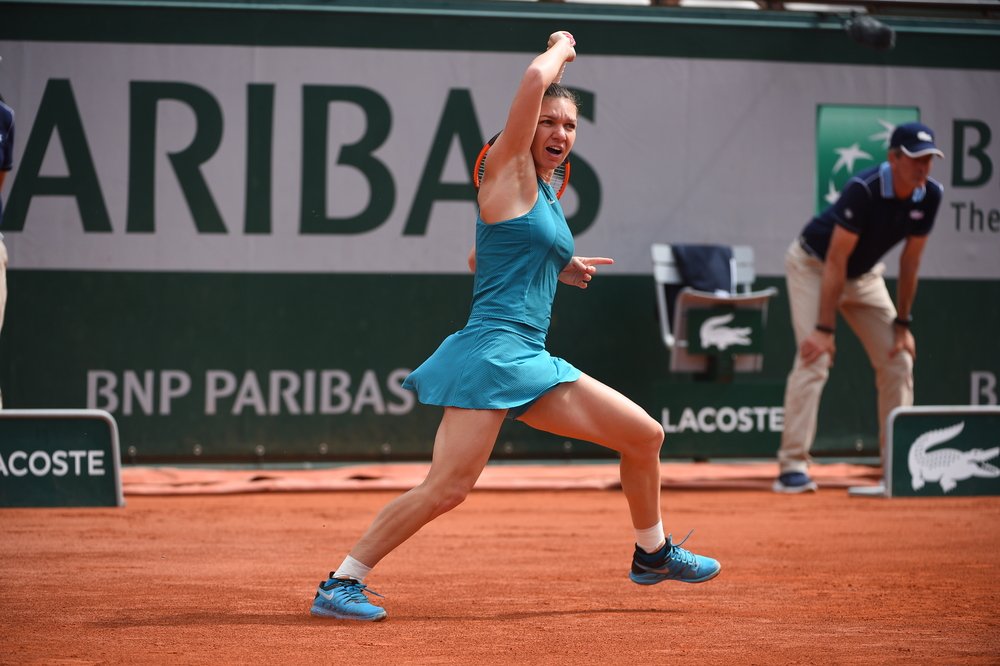 No.1 Simona Halep became the first player from the top half of the draw to reach the quarterfinals at Roland Garros with an emphatic victory over Elise Mertens.
Simona Halep became the first player from the top half of the draw to punch her ticket into the quarterfinals of Roland Garros with an emphatic 6-2, 6-1 victory over No.16 seed Elise Mertens.
The Romanian was on song for the duration of 59 minutes of play on Court Philippe Chatrier, breaking Mertens six times, hitting 16 winners and landing 75% of her first serves for the match to reach the quarterfinals for the third time in the past five years.
Citeşte mai mult...
Sâmbătă, 02 Iunie 2018 18:25
Simona Halep o invinge pe Andreea Petcovik cu 7:5, 6:0
Simona Halep (26 de ani, locul 1 WTA) a jucat astăzi în turul III la Roland Garros contra nemțoaicei Andrea Petkovic (30 de ani, locul 107 ) pe terenul numarul 18.
" Organizatorii au luat o decizie surprinzătoare și au programat meciul Simona Halep - Andrea Petkovic pe terenul 18, deși Simona este liderul WTA. Mats Wilander, câștigător a 7 turnee de Grand Slam și fost lider 1 ATP, a vorbit despre decizia organizatorilor și despre cum va influența asta jocul Simonei Halep.
"Este o decizie ciudată, nu s-a mai întâmplat niciodată. Da, poate fi ciudat pentru Simona Halep, dar nu cred că va fi un handicap. Tribunele vor fi pline și Halep va gândi: «Doamne, lumea chiar iubește să mă vadă jucând!». S-ar putea să fie un lucru bun."- gsp.ro
No.1 Simona Halep (WTA Rank: No.1)
Career Clay Court Win %: .708
2018 Clay Court Record: 9-3 (l. Vandeweghe, Pliskova, Svitolina)
Notable recent clay court results: 2018 Rome finalist, 2018 Madrid semifinalist, 2017 Roland Garros finalist, 2017 and 2016 Madrid champion, 2017 Rome finalist, 2016 Roland Garros Round of 16, 2015 Rome semifinalist, 2015 Stuttgart semifinalist.
Citeşte mai mult...
Sâmbătă, 02 Iunie 2018 18:11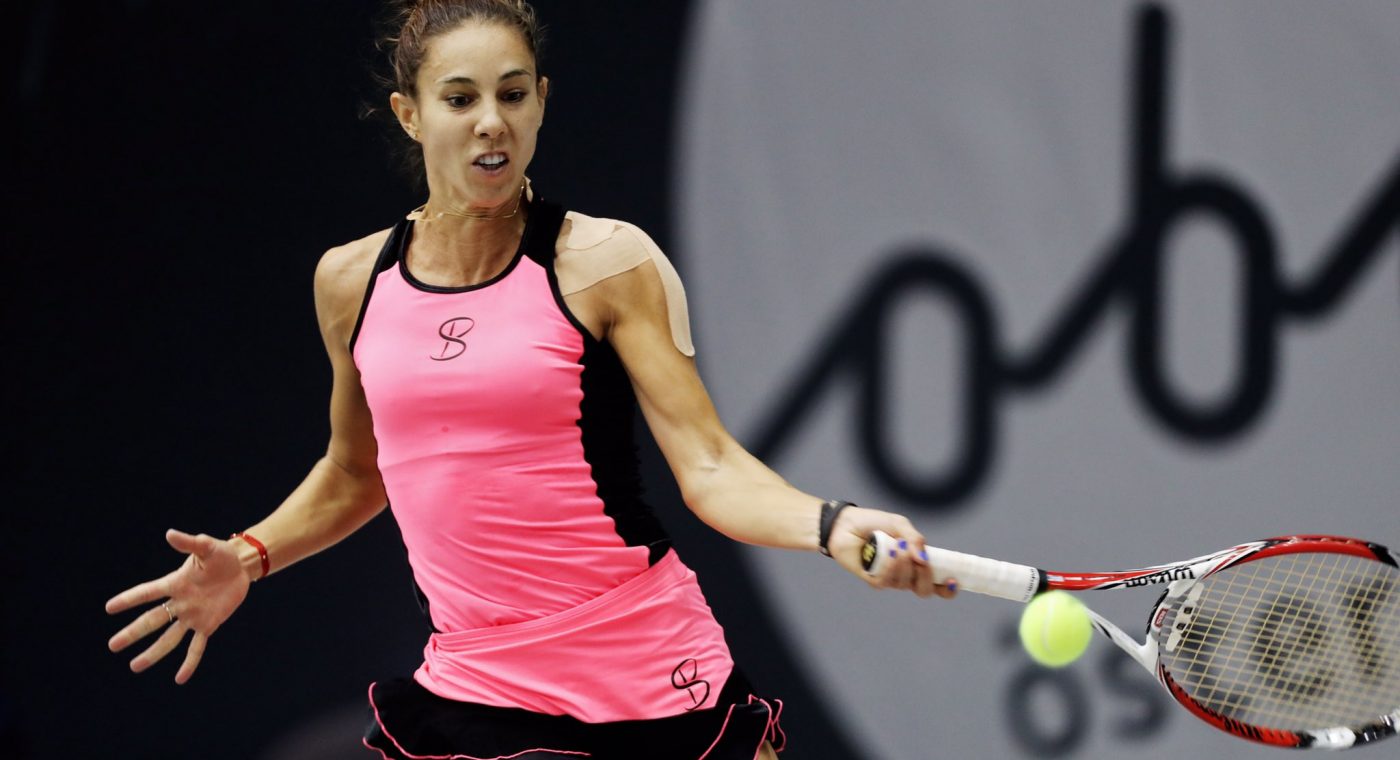 Mihaela Buzarnescu of Romania, making her French Open main draw debut, pulled off a shocking upset in the third round on Friday when she eliminated No.4 seed Elina Svitolina of Ukraine, 6-3, 7-5.
"I only wanted to be aggressive and wait for the good shots and just go for it, play angles and move on, move on in the court," Buzarnescu told the media during her post-match press conference. "Because, otherwise, she would just take advantage of every short ball that I was hitting."
"Of course, when you start seeing that you're kind of winning and leading in the match, thoughts are coming," Buzarnescu continued. "So I had some ups and downs, but I really managed to get through it and play a good match today."
Read More: The rapid rise of Dr. Buzarnescu
The 30-year-old Romanian had never won a main draw match in a Grand Slam event before this week, but she is now into the fourth round in Paris, capping a remarkable rise from an injury-bedeviled ranking of World No.377 just 12 months ago. This is also Buzarnescu's first victory over a Top 5 player.
It was a stunning display from Buzarnescu, who blasted 31 winners in the match to Svitolina's 11 during the 97-minute encounter. Svitolina was also undone by a whopping 29 unforced errors, and could only win 46 percent of points on her first serve.
Citeşte mai mult...