Joi, 23 Aprilie 2020 12:49
Nokia will publish its first-quarter report on April 30, 2020 at approximately 8 a.m. Finnish time (EEST). The financial report will be made available on the Nokia website immediately after publication.
Nokia only publishes a summary of its financial reports in stock exchange releases. The summary focuses on Nokia Group's financial information as well as on Nokia's outlook.
The detailed segment-level discussion will be available in the complete financial report available at www.nokia.com/financials. Investors should not solely rely on summaries of Nokia's financial reports, but should also review the complete report with tables.
Nokia's analyst conference call will begin on April 30, 2020 at 3 p.m. Finnish time. A link to the webcast of the conference call will be available at www.nokia.com/financials. Media representatives can listen in via the link, or alternatively call +1-412-717-9224.
About Nokia
We create the technology to connect the world. Only Nokia offers a comprehensive portfolio of network equipment, software, services and licensing opportunities across the globe. With our commitment to innovation, driven by the award-winning Nokia Bell Labs, we are a leader in the development and deployment of 5G networks.
Citeşte mai mult...
Luni, 06 Aprilie 2020 16:39
Nokia has today published its annual sustainability report, covering the company's sustainability performance in 2019 and focusing on four priority areas: improving people's lives with technology, climate, conducting business with integrity, and people.
"Nokia's People & Planet Report 2019 looks at how we can improve the lives of people – our employees, customers, and wider society – and better care for our environment at the same time. The context our report is being published in has changed because of the coronavirus pandemic, but the fundamental issues remain the same, and, if anything, now have greater urgency because of the challenge the world faces," said Rajeev Suri, President and CEO of Nokia, in a blog post.
Citeşte mai mult...
Joi, 02 Aprilie 2020 20:53
Sistem Gaming Warrior XII, Intel i5-9400F 2.9GHz Coffee Lake, 8GB DDR4, 1TB HDD + 128GB, GTX 1650 4GB GDDR5, Iluminare RGB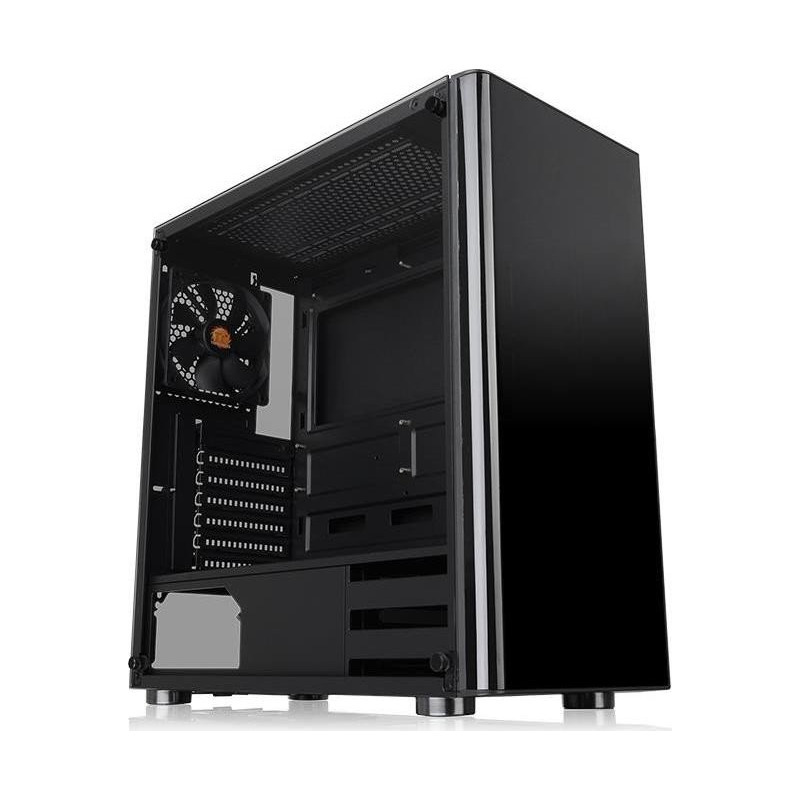 Sistemul nu este compatibil cu monitoarele care au doar intrare VGA.
PC Garage iti recomanda: Adaptor HDMI - VGA
Sistemele PC Garage nu se pot modifica la cerere. Configuratiile sistemelor se schimba in cazul in care anumite componente nu se mai gasesc pe stoc sau se lanseaza versiuni noi. In functie de model, se pot adauga sistemului PC Garage ales: memorie RAM suplimentara, unitati de stocare HDD/SSD, ventilatoare. Dupa achizitie, configuratia sistemului PC Garage poate fi modificata si de catre utilizator fara a pierde garantia.
Specificatii tehnice .............
Citeşte mai mult...
Miercuri, 25 Martie 2020 18:08
Xperia 1 II - afișaj OLED HDR 4K de 6,5" cu raport de aspect CinemaWide 21:9 | Sistem cu trei camere foto
Viteză mai mare, mai multe posibilități - suport conectare 5G
O conexiune 5G este poarta dvs. către noi posibilități. Extrem de rapidă, conexiunea 5G are un grad ridicat de răspuns, cu latență redusă și lățime de bandă mare. Puteți să redați în flux, să descărcați sau să încărcați fișiere mari de înaltă calitate, precum clipuri video 4K și imagini la rezoluție completă în câteva secunde, fără bătăi de cap.
Specificaţii şi funcţii
Xperia 1 II stabilește un nou standard de viteză pentru smartphone. Dispozitivul este dotat cu cele mai recente tehnologii de vârf și cu un aparat foto dezvoltat de inginerii noștri care au creat aparatele foto Alpha, pentru a asigura o focalizare automată excepțional de rapidă pentru un smartphone. Iar cu afișajul OLED HDR 4K de 6,5" cu raport de aspect CinemaWide 21:9, puteți să redați în flux și să vedeți totul la o calitate cinematografică uimitoare.
Citeşte mai mult...
Joi, 27 Februarie 2020 10:35
Nokia and Lufthansa Technik, the leading provider of technical aircraft services, have deployed a 5G industrial-grade private wireless network to accelerate a project that enables remote engine parts inspection for its civil aviation customers.
Through Lufthansa Technik's 'Virtual Table Inspection' proof of concept project at its Hamburg facility, the hyperfast 5G private wireless network will remove the need for customers to physically attend servicing by providing seamless video access to the engine overhaul shop floor.
Currently, its customers travel to Hamburg to carry out components inspections when engines are overhauled, which means that they are entirely disassembled and inspected in utmost detail. With the new system, Lufthansa Technik will trial inspections of individual engine parts collaboratively over a fast, high-definition video link.
Citeşte mai mult...
Pagina 1 din 60