Vineri, 24 Ianuarie 2020 13:29
Leonardo's Falco Xplorer drone has completed its maiden flight. The largest Remotely-Piloted Air System (RPAS) built by the company, the Falco Xplorer S/N0001, took to the air over the Trapani Air Force base in Italy on January 15, 2020, and spent 60 minutes flying over the Gulf of Trapani in a dedicated fly zone before returning to base.
Making its public debut at the 2019 Paris Air Show, the Falco Xplorer with its 18.8-m (61-ft) wingspan, 24-hour endurance, operating ceiling of over 9,100 m (30,000 ft), and 250 kg (51 lb) payload is designed to provide persistent, multi-sensor strategic Intelligence Surveillance and Reconnaissance (ISR) for both military and civil customers.
Citeşte mai mult...
Sâmbătă, 18 Ianuarie 2020 18:39
Nokia has announced that Angola Cables is trialling Nokia's Photonic Service Engine 3 (PSE-3) chipset for the first direct optical connection between the USA and Africa. The route provides direct, low-latency trans-Atlantic routing and greatly simplifies the turn-up of services to better serve rapidly growing data consumption markets in Africa.
Subsea fiber-optic cables form the backbone of the global internet, connecting countries and continents across vast trans-oceanic distances. The new services leverage the interconnection of two existing subsea cable systems – SACS (South Atlantic Cable System) and MONET. SACS, owned and managed by Angola Cables, operates between Fortaleza, Brazil and Luanda, Angola and is connected to AngoNAP Datacenter. The consortium-owned MONET connects Santos/Fortaleza with Florida/USA.
Combining SACS and MONET subsea systems in this joint trial allows for the first time 300 Gbps of traffic between Miami and Luanda.
Citeşte mai mult...
Joi, 16 Ianuarie 2020 18:33
Production model of Airlander 10 will be sleeker and more efficient
We've been following the story of the Airlander 10 airship
since 2010
, back when it was being developed for the US Army. It's now aimed at civilian use, with information on the planned production version of the aircraft having just been released.
As compared to the current functioning prototype, the new model will have a sleeker, more aerodynamic hull. This design update is based on both wind tunnel testing and computer modelling, along with data gathered during test flights of the prototype. Its changed shape is particularly visible in the form of a rounder nose, and a new tail section.
Citeşte mai mult...
Sâmbătă, 11 Ianuarie 2020 09:17
U.S. officials believe that Iran shot down a Ukraine International Airlines passenger plane on Wednesday, according to CBS News, the Associated Press and multiple other news outlets citing anonymous government sources.
Canadian Prime Minister Justin Trudeau and British Prime Minister Boris Johnson supported the assessment, saying evidence indicates an Iranian surface-to-air missile downed the plane. He added that striking the plane may have been unintentional, and said it was too early to draw conclusions.
The Kyiv-bound plane crashed shortly after taking off from Tehran's airport, killing all 176 people on board. The disaster took place early Wednesday morning, hours after Iran launched a series of missiles at Iraqi bases housing U.S. troops as a retaliation for the U.S. killing of top Iranian Gen. Qassem Soleimani.
Citeşte mai mult...
Joi, 26 Decembrie 2019 20:08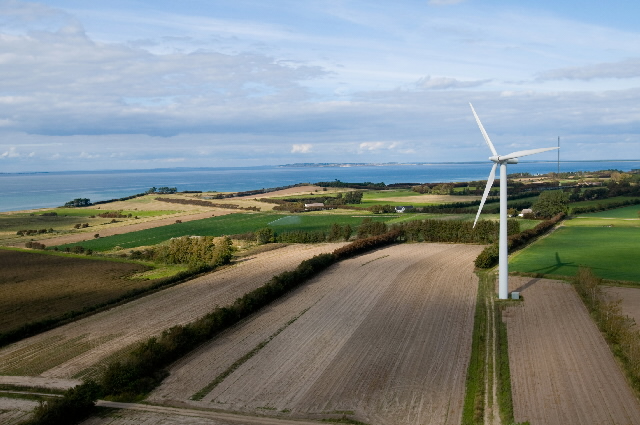 The European Commission today presented The European Green Deal – a roadmap for making the EU's economy sustainable by turning climate and environmental challenges into opportunities across all policy areas and making the transition just and inclusive for all.
President Ursula von der Leyen said: 'The European Green Deal is our new growth strategy – for a growth that gives back more than it takes away. It shows how to transform our way of living and working, of producing and consuming so that we live healthier and make our businesses innovative. We can all be involved in the transition and we can all benefit from the opportunities. We will help our economy to be a global leader by moving first and moving fast. We are determined to succeed for the sake of this planet and life on it – for Europe's natural heritage, for biodiversity, for our forests and our seas. By showing the rest of the world how to be sustainable and competitive, we can convince other countries to move with us.'
Citeşte mai mult...
Pagina 1 din 66