Joi, 01 Noiembrie 2018 21:09
A white dwarf is one of the last stages of life for stars of a certain size, and it's all downhill from there – with no new source of energy, the object will gradually fade away into obscurity. But supercomputer simulations run by astronomers at Lawrence Livermore National Laboratory (LLNL) suggest that these dying stars could be reignited by a close encounter with an enigmatic class of black hole.
While the largest stars die dramatic deaths, exploding as a supernova and collapsing into a black hole, lower mass stars are a bit more discreet. They throw off their outer layers as a less explosive planetary nebula, leaving behind a white dwarf core. Too small and cool to continue producing fusion reactions, white dwarfs can shine for trillions of years before eventually fading away into a hypothetical black dwarf – a fate that our own Sun faces, in about a quadrillion years.
Citeşte mai mult...
Marţi, 30 Octombrie 2018 08:02
Conform mediafax.ro,Administraţia de la Washington ar putea impune din decembrie taxe vamale suplimentare pentru importurile din China, în cazul în care negocierile dintre preşedinţii Donald Trump şi Xi Jinping nu vor da rezultate, afirmă oficiali americani citaţi de agenţia Bloomberg.
Statele Unite au impus deja taxe vamale pentru produse din China în valoare de 257 de miliarde de dolari, iar noile tarife se vor aplica pentru restul mărfurilor chineze care ajung pe piaţa americană.
Potrivit unor oficiali din cadrul Administraţiei de la Washington, Statele Unite vor recurge la impunerea de taxe vamale suplimentare în cazul în care nu vor exista rezultate după discuţiile pe teme comerciale pe care preşedintele american, Donald Trump, le va avea cu omologul său chinez, Xi Jinping.
Citeşte mai mult...
Luni, 08 Octombrie 2018 13:35
More than 30 years after the worst nuclear disaster in history, the Chernobyl area is once again producing power. From the (somewhat literal) ashes of the Nuclear Power Plant springs the Chernobyl Solar Power Plant, which was officially launched with an opening ceremony on Friday.
The Solar Chernobyl project is headed up by the Ukranian energy company Rodina and Enerparc AG in Germany. Over 3,700 solar panels are arranged over about 1.6 hectares (4 ac), sitting just 100 m (328 ft) away from Reactor 4, ground zero of the 1986 disaster. The new power plant has been feeding energy into the Ukraine power grid since July 1, about 18 years after the last of the nuclear reactors was finally shut down.
Citeşte mai mult...
Joi, 27 Septembrie 2018 07:43
It's 24 years old this year, but the Boeing 777 airplane is still going strong -- it's one of the aviation manufacturer's best-selling models and is used by airlines across the world.
But, after nearly quarter of a century of flying, the first 777 has made its final flight -- to an aerospace museum in Arizona, where it'll see out its retirement as a top
travel
attraction.
The prototype 777-200, call sign B-HNL, rolled off the production line in 1994, eventually entering commercial service for Hong Kong's Cathay Pacific airline in 2000.
Over the years it's clocked up 20,519 flights for Cathay. That's a whopping 49,687 hours of flying time.
The venerable airplane was taken out of service in May 2018 and, after Boeing and Cathay agreed on the donation, it touched down in Tucson on September 19 to begin its new life at the
Pima Air & Space Museum
.
Design feat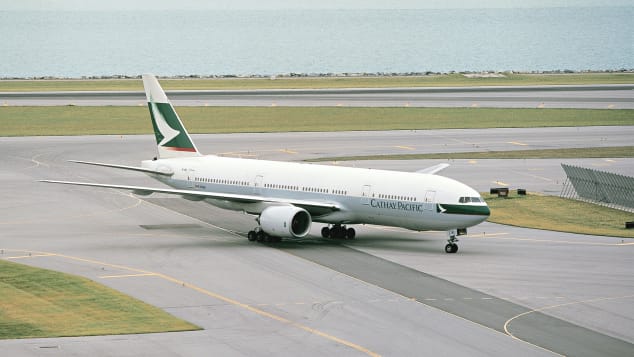 Citeşte mai mult...
Miercuri, 12 Septembrie 2018 13:40
If you're going to set up a colony on Mars, it's a good idea to have a plan, and scientists from École Polytechnique Fédérale de Lausanne (EPFL) have put one together. The team's step-by-step strategy involves setting up a long-term manned outpost at one of the Martian poles that could later be expanded into a permanent colony.
Citeşte mai mult...
Pagina 1 din 59